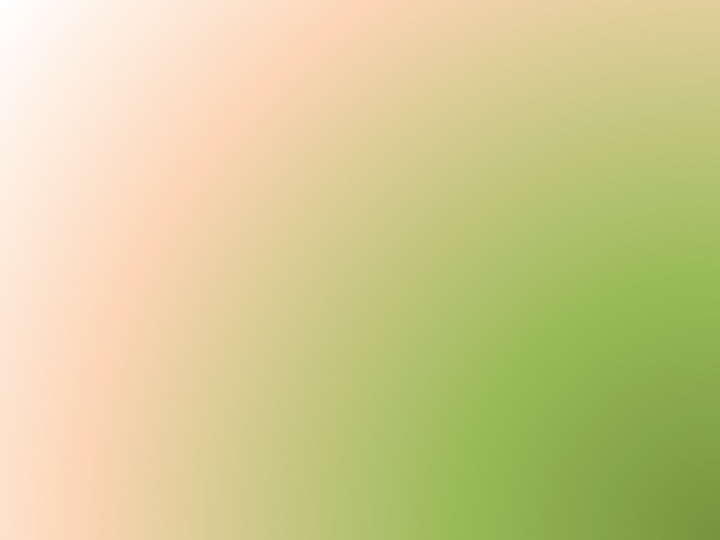 A review of One Health advocacy material
Sahel and North Africa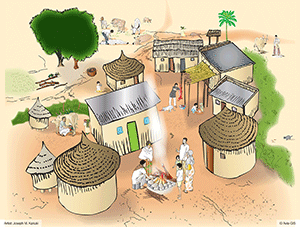 Pastoral village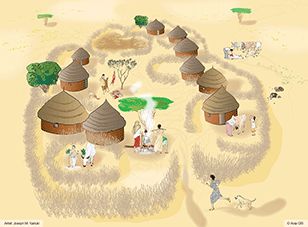 Mixed farming village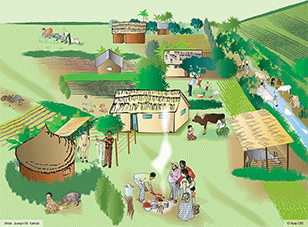 This village is inhabited by pastoralists who rely on their livestock for their livelihoods. It could be located in any of Africa's drier regions.
Farmers and livestock keepers live in this village, which represents northern Africa and the Sahel belt from Mauritania to Sudan and parts of the Horn of Africa.
This village is set in the more humid parts of Africa. People keep livestock, including pigs, but rely on crop farming for most of their income.